Regular price
£15.00 GBP
Sale price
£12.00 GBP
Unit price
per
Sale
Sold out
A beautiful mix of native wildflowers that is perfect for pollinators. Garden Meadow is a colourful combination of hardy annuals and perennials that will do well in most gardens, including those in more polluted areas (this mix would also be ideal for road verges). Each seed ball contains approximately 30 seeds from a mix of Common toadflax, Cornflower, Cowslip, Meadow cranesbill, Musk mallow, Oxeye daisy and Red campion, plus a sprinkling of pollinator-friendly annuals Chamomile, Cornflower, Corn marigold, and Night-flowering catchfly.
How to use

Each bag of Mix contains 100 seed balls, enough to cover 5 metre square in a garden bed or 15-25 medium sized pots (leave at least 10cm between each ball).

In a natural setting wildflower seeds can stay viable for many years and only burst into life when the conditions for that particular seed are just right. Not all seeds scattered at any one time will grow in the first year.

Wildflower seeds are best scattered in the Autumn. Early spring is also good, but if you're scattering seed balls in late spring/summer we'd suggest storing the balls in a fridge for a couple of weeks prior to scattering to give them the cold blast that they'll all love!

Wildflower seeds can be fussy about soil type and tend not to do well on soils or composts enriched with fertiliser (or where the ground is too dry/compact). We suggest scattering your seed balls in a few different locations in case there are some which are not optimal for wildflowers.

Keep the area around the base of your wildflowers free of other plants and grass.
Contents

These seedballs made up of native wildflower seeds.
Eco-Friendly

Paper packaging is compostable and 100% plastic-free.
Postage

Standard postage is £4.50 and this covers a standard 2nd Class Royal Mail service. This may take up to 10 days. We always recommend that if you are ordering for a gift or need something arriving by a specific date then you upgrade to a 1st Class Royal Mail Service.
Share
View full details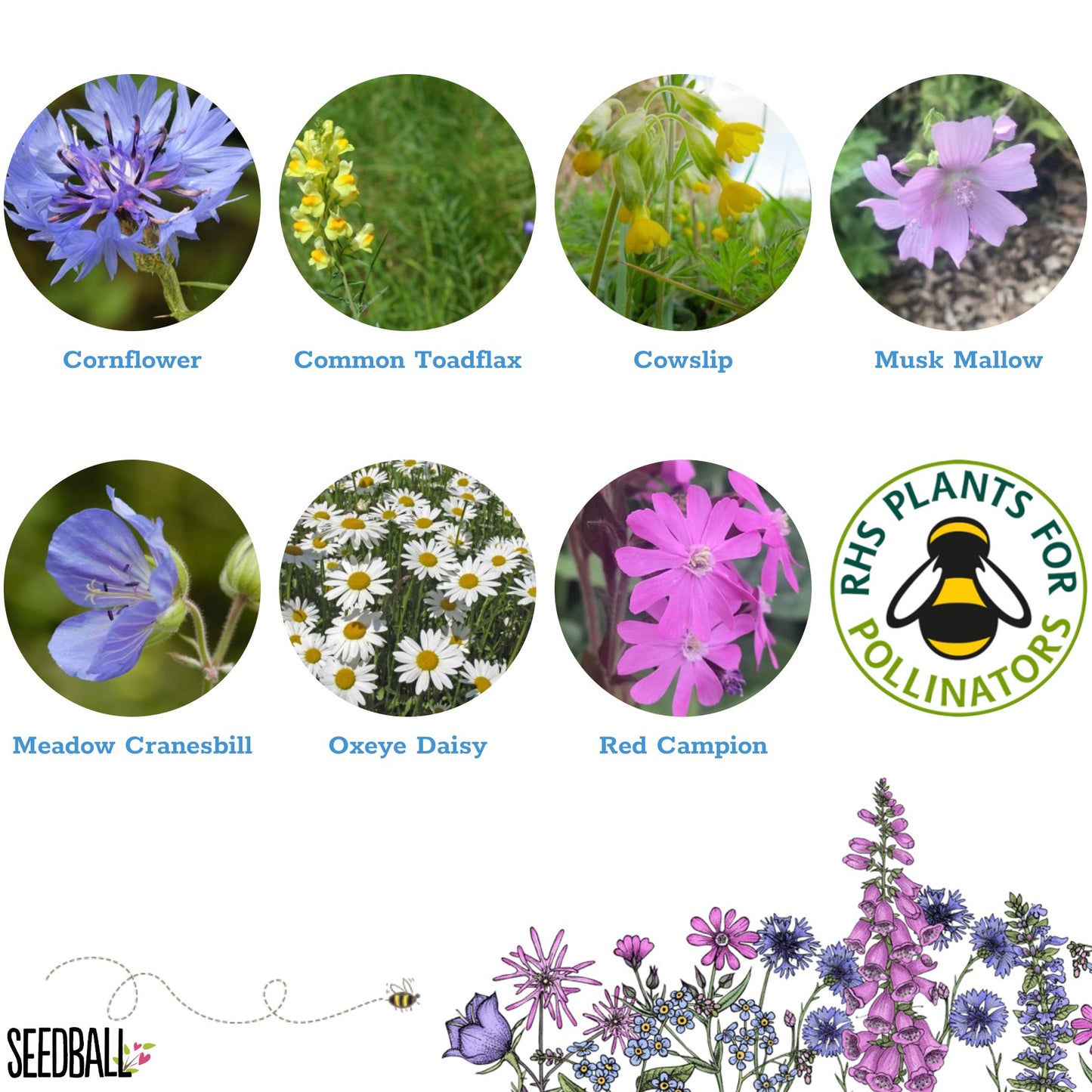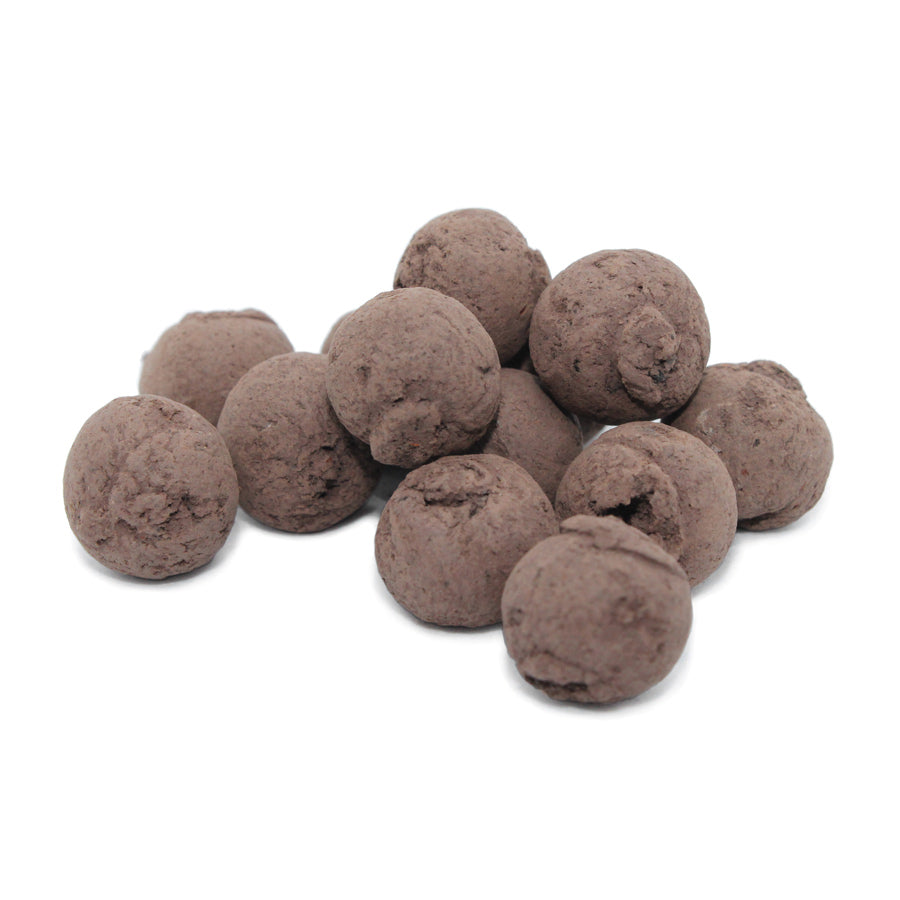 Need Help?
Looking at something you love but have some questions? Specific information not answered in the description, delivery quote required or seek further images? Pop Thomas an email and he'll follow up at the very soonest.